Not much here!
But in case you were looking for Parachute Repack Date Cards, we do have those.
We've got both color and black and white versions for calendar year 2011 and 2012. They are configured for the 180-day repack cycle common in many parts of the world.
They are very simple but are quite useful if your drop zone is a stickler for the exact repack date and doesn't just call it "six months."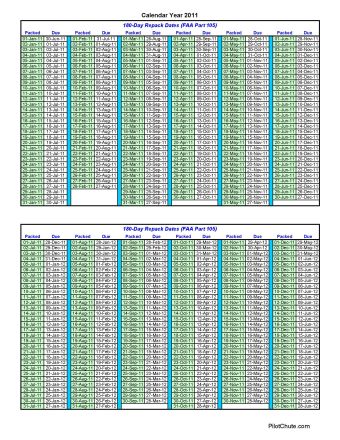 We have two versions available, a color version and the black and white version.
Older Repack Cards For Previous Years
The older 2009 and 2010 cards are still available here in color and here in black and white if you need them for some reason.
Have a good skydive!
inspection and repack packing data card repack cycle for riggers